Carbide Inserts for Aluminium
SMT offers a full range of precision ground carbide inserts for aluminium turning and milling, single-sided and double-sided with molded chip-breakers.
SMT Carbide Aluminum Inserts are available in carbide grade micro-grain K10, uncoated, highly polished and CNC precision ground, mainly suitable for the finishing operation of aluminium,non-ferrous metals and wood in continuous and intermittent conditions.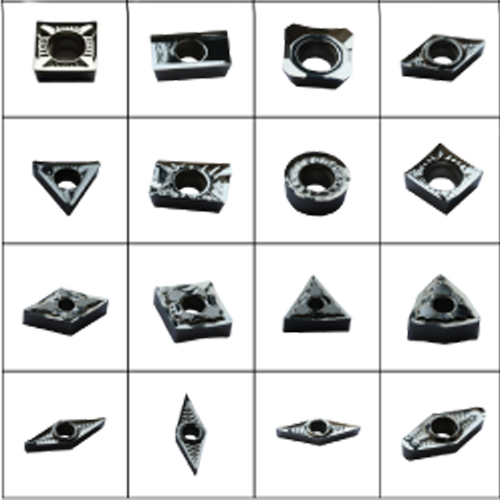 1. Polished top surface, peripherally ground
2. High rake angle for reduced resistance
3. Special face design for more efficient chip breaking, better chip removal
4. Special face design for excellent machining
5. Extended tool life and improved surface quality
6. Double-sided negative ground
7. Sharp positive cutting edge for lower cutting forces
Assorted types include CCGT, TCGT, TPGT, DCGT, SCGT, VCGT, VBGT, CNMG, DNMG, SNMG, VNMG, TNMG,WNMG, RCGT, SEKT, APKT, LDHT, MRMN.